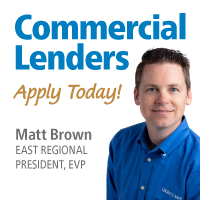 We have proudly served our communities since 1890 and we remain focused on the philosophy that banking is, first and foremost, about the people we serve and that serving others is a privilege. 
We are looking for employees that take pride in fulfilling the mission to serve others. If you want to connect with your community through our history and legacy, please inquire about a position that would be a good fit for you.
Available Positions
Questions
If you have any questions about our available position or about working for Legend Bank, please contact Jacqueta Moore at jobs@legend.bank. 
Legend Bank is an equal opportunity/affirmative action employer.
Minorities/Women/Protected Veterans/Disabled