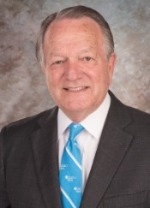 The Texas Bankers Hall of Fame has announced their 2022 Honorees and Legend Bank's Mike Rigby has been named one of the five iconic bankers selected. Rigby, along with the other four inductees, will be recognized for his positive achievements and the many contributions the communities he serves as well as the banking industry at the
9th Annual Texas Bankers Hall of Fame Gala
on April 28, 2022, on the campus of Sam Houston State University in Huntsville, Texas.
The Texas Bankers Hall of Fame, established by the Smith-Hutson Endowed Chair of Banking at Sam Houston State University, recognizes, and honors the accomplishments of outstanding bankers who have made valuable contributions to the banking profession and pioneered the Texas banking industry. The Honorees have truly made their industry, communities, and state better places.

Mike Rigby serves as the Legend Bank South Regional President, EVP.
Michael Rigby was born and grew up in Fort Worth, Texas. After graduation from Eastern Hills High School, he attended Texas Wesleyan University and Texas Tech University, and received a BBA degree from Tech in 1970. After graduation, Rigby entered the Marine Corps Reserve and served from 1970 to 1976. He is a graduate of the Graduate School of Banking at the University of Colorado in Boulder and the Institute of Financial Education at the University of Washington in Seattle.
Rigby has always been a strong believer in the importance and necessity of a strong community banking system and currently serves as the South Regional President for Legend Bank, a locally owned community bank that was chartered in 1890 in Bowie Texas. Located in Fort Worth, Texas, Rigby's primary responsibility is for Tarrant County and surrounding areas. He has been with Legend Bank since December 1, 2017. From 1998 to August 2008, Rigby served as President and Chief Executive Officer of Liberty Bank, a locally owned community bank in North Richland Hills, Texas. Upon the sale of that bank to another local group, he continued as Market President from August 2008 through November 30, 2017. Prior to joining Liberty Bank, Rigby was Executive Vice President of First National Bank of Weatherford from 1980 to 1998.
Rigby is currently a bank member director and the Chairman of the Board of the Federal Home Loan Bank of Dallas and has served in that capacity since 2021. Rigby was Vice Chairman from 2015 through 2020 and has been a member of that Board since 2009. He currently serves on the Board of Directors of the Council of Federal Home Loan Banks in Washington, DC and as a member of the Chair and Vice Chair Committee.
Rigby is a past Board member of Texas Bankers Association and served as its Chairman in 2007-2008. He has served as Chairman of the TBA BancPac Committee, Chairman of the Texas Bankers Association Foundation and as a member of the TBA Government Relations Council. He has also served as a member of the American Bankers Association BancPac Committee.
Rigby previously served on the Weatherford College Board of Trustees from 1988 to 1998, the board of directors of the Birdville ISD Education Foundation and as a director for the North Texas Special Needs Assistance Partners. He has also previously served as an advisory director for the Texas Tech University School of Banking. Rigby is a former vice chairman of the North Richland Hills Economic Development Advisory Committee. He was a Director of the Weatherford Chamber of Commerce and the Northeast Tarrant Chamber of Commerce, where he served as Chairman. Rigby is a 25-year member of Lions International and has served as President of the Northeast Richland Lions Club.
In 1970 Rigby married Sunnye Waters. They have been married fifty-two years and have a son, Will Rigby and wife Melinda, a daughter Amy Wiles and husband Eamonn, and four wonderful grandchildren, Hadley, Waylon, Nolan, and Clara.