Legend Bank Announces Mickey Faulconer's Retirement, Names Jay Bearden President and CEO and Adds Matt Brown to the Executive Vice President 
FEBRUARY 23/BOWIE, TX: Legend Bank, a community bank serving North Texans for over 130 years, is pleased to announce the appointment of Jay Bearden as President and CEO, following retirement of Legend Bank CEO, Mickey Faulconer, after 18 years of leadership at the bank. Bearden will guide the bank in its mission to serve the personal and business banking needs of its customers and communities. Faulconer will remain on the Legend Bank Board of Directors to provide his continued insight and expertise.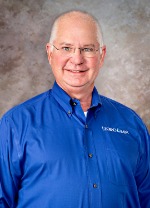 "On behalf of the Board of Directors, the executive management team and all the Legend Bank employees, it's my privilege to thank Mickey Faulconer for his leadership and the impact he has made on Legend Bank over the last 18 years. Faulconer has been a steadfast and strategic leader guiding the organization through record levels of deposits, loans and net income growth," said Dr. Fred Renfro, Legend Bank Board Chairman. "The board is sincerely grateful to Mickey for his unwavering commitment to the bank as well as the legendary legacy he leaves behind. We wish him the best as he enjoys his well-deserved retirement, and we are honored that he will remain on the Board of Directors to provide continued insight and expertise. We are proud to announce that Jay Bearden will serve as the President and CEO. He brings a wealth of Legend Bank knowledge and experience from his 22 years of service at the bank. For the last two years, he has led the bank as President and for 12 years he has served as Chief Lending Officer and Executive Vice President."
Faulconer joined the Legend Bank team in 2004 and became President and CEO in 2009. For the last 18 years he has led the bank through numerous bank acquisitions, market expansions and through the global pandemic that started in 2020. As the CEO, he achieved record growth for the organization in assets while creating a family-like culture, which translated into the bank being named a "Best Company to Work for in Texas", by the Best Companies Group as well as a "Best Bank to Work for in the Nation", by American Banker, which uses employee surveys as a primary indicator in the results. His accomplishments and accolades are many throughout his career with Legend Bank.
"It's been a true privilege to serve at Legend Bank as the CEO. The impact this bank and the employees have had on me, and my career are unforgettable," said Mickey Faulconer. "I am thankful for the experiences that I have had at Legend Bank throughout the years, and I am proud of the outstanding things we have accomplished together as a team. Our employees are so important to me, and I'm honored to have worked with them to accomplish unprecedented growth for the bank. I'd like to thank the employees, board of directors, shareholders, and our communities for their support through the years. I am confident that Jay Bearden will be a remarkable leader as the President and CEO."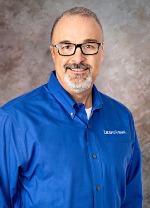 Bearden, a banker since 1992, is a 1988 graduate of Kilgore High School and the son of JC and Betty Bearden. He received his Bachelor of Business Administration in Finance and Management from Baylor University and he graduated from the Southwestern Graduate School of Banking at SMU in 2008 as Salutatorian of his class, with distinctions in Academics and Leadership. Additionally, he has served on the faculty with the Southwestern Graduate School of Banking. He is an active board member for the Fellowship of Christian Athletes in Northwest Texas and is a member and Deacon of First Baptist Church in Decatur, where he serves in many capacities. In his role as President and CEO, he will oversee all bank operations.
Jay moves into his new role as President and CEO with a desire to continue the great legacy left when Mickey Faulconer retired, "I have the greatest appreciation for Mickey's outstanding leadership at our bank. He left a legendary legacy and set a remarkable example to follow, said Jay Bearden. "Our team at Legend Bank truly cares for each other, our customers and our communities and that is a culture that I want to continue as I take on the role of President and CEO. It is very important to me that our employees know they are valued and that their ideas and concerns are taken seriously. It is critical that we give our bankers opportunities for personal and professional growth while providing a fun environment to accomplish our mission of serving the banking needs of our communities."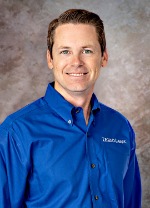 Legend Bank also announced the addition of Matt Brown to the Executive Management team as the East Regional President, EVP, with leadership over the Sherman, Bonham, Cooper, Whitesboro and Whitewright locations. Brown previously served as the President of the Legend Bank Sherman branch for the past five years. He was integral in overseeing the construction of the full-service Sherman location, transitioning from the Sherman Loan Production Office. "Matt's focus on helping meet the needs of customers in the fast-growing Sherman and Denison areas continues to be visible in the growth of our Sherman location," said Jay Bearden Legend Bank President and CEO. "He has consistently been a top lender at Legend Bank, helping the Sherman location exceed deposit and loan growth goals. His leadership and experience in the eastern areas will help Legend Bank continue to expand in the markets we serve."

Brown is a board member for the Greater Texoma Utility Authority, this board seat is appointed by the Sherman City Council. He is the President-Elect and Board Member for the Grayson Crisis Center and is an Ambassador with the Sherman Chamber of Commerce. Brown graduated from Sulphur Springs High School and graduated from Austin College with a BA in Business Administration and has his MBA from the University of North Texas. He is a graduate of the Stonier Graduate School of Banking and obtained a Wharton Leadership certificate.
"I'm honored to join the executive team and lead our growth eastward as we expand awareness of Legend Bank and continue to serve our current customers," said Matt Brown. "I am proud that we are a local bank, making local decisions. This is so important because we are truly invested in the communities we serve." Brown is a resident of Sherman and he and his wife Shannon have three kids, Reid, Rhyan and Rhett. Shannon is a CPA and Professor at Austin College. Matt also enjoys being involved with his kids' sports.

About Legend Bank
Legend Bank N.A. has 13 locations throughout North Texas with total assets of over $954 million. Legend Bank serves the people and businesses in and around Bowie, Alvord, Decatur, Henrietta, Wichita Falls, Nocona, Whitesboro, Sherman, Bonham, Cooper, Whitewright, Fort Worth and North Richland Hills and is one of the largest cattle lenders in North Texas. Legend Bank has proudly served its communities for 132 years and remains focused on the philosophy that banking is, first and foremost, about the people you serve and that serving others is a privilege.

— END —