As a community bank serving customers for 130 years, we have remained steadfast through historical,
economic and technological changes. This time is no different as we work to provide the best service to you through digital banking options and our drive-thru's. These options will help us deliver uninterrupted service to you so that we can all limit personal interactions as recommendations to do so come from our government and health organizations. 

For safety precautions and considerations of our valued customers, employees and their families until further notice per Governor Abbott's new Executive Order, masks are required to enter our lobbies. Please contact our branches directly if you'd like to make an appointment. All of our services are available through the drive-thru for convenient service to you, if you are not wearing a mask. Thank you for your patience as we comply with Coronavirus precautions. We apologize for any inconvenience this may cause.  
Quick Links to COVID-19 Information
Lobby Service By Appointment Only
Our priority is the health and safety of our customers and employees. Thank you for your patience and understanding as we served you through our drive-thru only as a COVID-19 precaution.
Our branch lobbies are open to serve you via appointment only, if you are wearing a mask. You can check our branch and drive-thru hours on our locations page.  

New Drop and Go Night Drop Service
Available Anytime of the Day
To provide you with more convenient options at our branch locations, you can now make a deposit anytime, 24/7 using our night drop. Just come when it's convenient for you, drop in your deposit with a completed deposit slip and go! 
We will be checking for deposits regularly throughout each business day to better serve you. If you make a deposit after our business hours, we will process it for you the next business day. It's simple and easy to use, just as if you had waited in our drive-thru!

Stimulus Payment Information and Resources
There's new information coming out regularly about economic stimulus payments or stimulus checks from the Coronavirus Aid, Relief, and Economic Security (CARES) Act. Visit our Stimulus Payments page
for resources and information about payments and how to protect yourself from stimulus payment scams.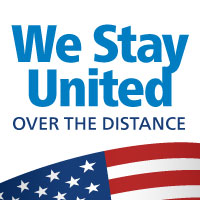 We want to assure you that we are taking extra cleaning precautions by changing our daily cleaning routines to better disinfect areas in our branches, drive-thru's and our ATMs. 
Convenient Banking Options
Additionally, we recommend that you utilize our digital and convenience banking tools as a safety precaution during this time. With this in mind, we'd like to remind you of the many ways you can bank with us without visiting a branch:
Online Banking, Bill Pay & Mobile Banking - You can bank with us 24/7 from the comfort of your home using our Online Banking, Bill Pay and our Mobile App. Learn more about these services here or click "Online Banking" on this page to log in.
Customer Care Call Center - You can talk with a Legend Bank Customer Care Agent by calling us at 800-873-5604

during business hours, which are Monday - Friday 8:00 am to 5:00 pm. 

Bank by Phone - Our automated banking service, Bank by Phone, is available to you 24-hours a day, seven days a week by calling 888-232-1770.
Contact Us Online - If you need assistance or have a question any time, you can complete our secure contact form and we will contact you during business hours. 
Make Your Deposits with your Smart Phone or Tablet - Deposit your checks using your smart phone or tablet and skip making the trip to Legend Bank. It's easy and very convenient. Learn more by clicking here.

We have options for our business customers as well! You can easily deposit checks from the comfort of your office using Remote Deposit Capture. Learn more by clicking here. 

Make a Loan Payment Online or By Phone - You can easily make you loan payment online or by contacting us by phone. We encourage you to make your loan payments using one of the following convenient options.  

Online Loan Payments - You can pay your loan payments right away using our automated online payment service. There's no fee to use this service when you register to use this service. 

Online Banking & Online Bill Pay

You can schedule an external transfer in Online Banking to pay your loan account. Please allow four business days for loan payment processing. 

If your checking or savings account and loan account are with Legend Bank, you can schedule an internal transfer to make your payment between your accounts at no charge. 

You can schedule a payment via Legend Bank or your bank's online bill pay system to your Legend Bank loan. Fees may apply. Review your account agreement and fee sched

ules for full details.

 Phone Payments - Contact us at 800-873-5604 and we can help you make payment arrangements by phone, during business hours.
Financial Hardship
- We understand that this time may present financial hardships to our customers. If you are impacted please contact your lender or local branch manager to see how we may be able to help.
We can help get you a debit card - If you don't have a debit card, w

e recommend that you talk with us about getting one, so that you can make purchases and utilize the funds in your account, in the event you were unable to visit a branch location due to a required quarantine. 

Rest assured, we don't have any quarantined employees or branches at this time, but we want to help you prepare for this situation, if it became a possibility.
Contact us and we'll help! 

CDC Tips To Protect Yourself 
We feel it is important to share the best practices to prevent illness, provided by the Centers for Disease Control and Prevention (CDC).
You can learn more by visiting their website here.
 Their website includes guidance on how best to disinfect surfaces as well as handwashing tips and other helpful resources.
Wash your hands often with soap and water for at least 20 seconds, especially after you have been in a public place, after going to the bathroom, before eating and after blowing your nose, coughing or sneezing.

If soap and water are not available, use an alcohol-based hand sanitizer with at least 60% alcohol. Cover all surfaces of your hands and rub them together until they feel dry.
Avoid touching your eyes, nose and mouth with unwashed hands.
Avoid close contact with people who are sick.
Stay home if you're sick, unless you need medical care or assistance.
Cover your cough or sneeze with a tissue, then throw the tissue in the trash. Immediately wash your hands with soap and water for at least 20 seconds or sanitize.
Clean and disinfect frequently touched objects and surfaces using a regular household cleaning spray or wipe.
If you have questions or need additional assistance,
please contact us
. It's our privilege to serve you. 
*Legendary Checking Requirements for ATM Refunds up to $25 per month: Statement cycle requirements of 20 debit card transactions, one recurring direct deposit and estatements are required to qualify for ATM fee refunds. Certain restrictions may apply. Ultimate Checking Requirements for ATM Refunds: Statement cycle requirements of 12 debit card transactions, one recurring direct deposit and estatements are required to qualify for ATM fee refunds. Certain restrictions may apply. 
Contact us for full details. Wireless carrier fees may apply.